Detroit's premier art review and criticism platform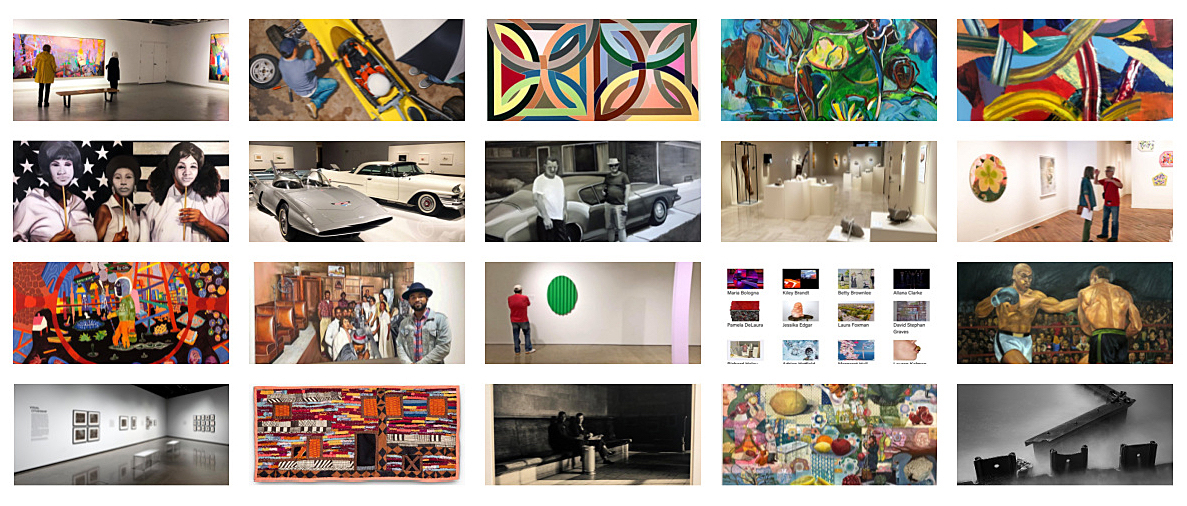 The Detroit Art Review, created in early 2015, has published visual art reviews of well-known artist's work in museums and galleries in the Detroit Metro area. At times, it includes museums in Ann Arbor, Flint, Grand Rapids, and East Lansing, Michigan.
We publish an online review of exhibitions weekly. There are six freelance writers that specialize in art criticism for each review. Reviews include approximately 1200 words of text, images, and sometimes videos. Established as an LLC in 2015, DAR is now a 501-c3 non-profit organization.
Founding
DAR's core mission is to review art exhibitions, bringing art criticism and artistic talent to readers within the Detroit Metro area to the world. The founder is Ron Scott Teachworth, artist and author.
Archive
The DAR digital archive begins with our first review in January 2015 and every review that we have published can be accessed, which is especially helpful for research and exposure to artists, exhibition spaces, and museums.
Support
The review, supported by 15 Sponsors, each has a marketing logo (linked to their exhibition websites) on the DAR (Detroit Art Review) website. Sponsors provide a monthly fee which creates revenue to pay our writers and keep the website running. Each sponsor gets priority treatment by DAR.
Promotion & Reach
The Detroit Art Review newsletter goes out 850 subscribed emails via Mail Poet/Word Press to those who have signed up to receive notifications after each review.
The opening rate has been a consistent 52%. We promote reviews on these social media platforms:
Facebook – 12,000 (5 Groups)
Linked In – 560 follows
Twitter – 405 follows
Instagram -544 follows
We have a permanent ad (linked to our website) on Art Detroit Now sends out a newsletter every Thursday to their 15,500 followers. Art Detroit Now is a guide designed to notify people of every upcoming art openings in the Detroit metro area that upcoming weekend.
If you would like to increase your exposure to the Detroit art community and become a new sponsor, contact: email: ron1441 at comcast.net
Please consider donating to our 501-C3 non-profit site by clicking the button below: